JRREADY YJQ-2C Four-indent Hand Crimp Tool

1. Used for crimping wires and 10# contacts in MIL-C-38999 series electronic connectors;
2. Equipped with replaceable fixed positioners TP2-YJQ-2C.
Brand: JRREADY

Standard: /

Model: YJQ-2C

Crimp Style: Four-indent Eight-impression

Material: Mould Steel

Selector Numbers: 4

Wire Size (AWG/mm²): 10 (5.26)-12 (3.33)

Thru-hole Diameter (mm): Φ6.50

Dimensions (mm): 247*58*28

Internal Number: D28

Weight (g): 613




YJQ-2C is used for crimping wires and 10# contacts in MIL-C-38999 series electronic connectors.

Model of check tool: G415

(Note: the gage needs to purchase separately)
---
The corresponding relationship between the crimped wires, contacts and selector numbers is shown in the following table:
Contact Size

10#

Wire

Wire Size(mm²)

3

4

5

Size

Wire Size(AWG)

12

11

10

Selector No.

2

3

4

Features
1. Material of Mould Steel (Good Durability & Good Anti-deformation & Good appearance & Anti-rust)
2. Four-indent Crimp Tool (Crimp tension is 1.3 times that of the hexagonal crimp, more stable & more reliable)
3.4 Selector Numbers (Adjustable crimping ranges in different selector number, more convenient for wider applications)
Crimp Range
Selector

NO.

Intender Working Diameter mm/INCH

A(GO)
B(NO GO)


1

1.74/0.069

1.86/0.073

2

1.85/0.073

1.98/0.088

3

1.98/0.088

2.1/0.083

4

2.1/0.083

2.3/0.091
The crimping tool adopts curve propulsion mechanism, its applied force transfers through four curves in the head cavity of the right plier handle to the four indenters. The four intenders do the centripetal linear motion, which makes its front-end teeth crimp the contact to complete the crimping process. The cycle controlled precision ratchet assures the consistency of impression and the crimping quality of wires and contacts.
Applications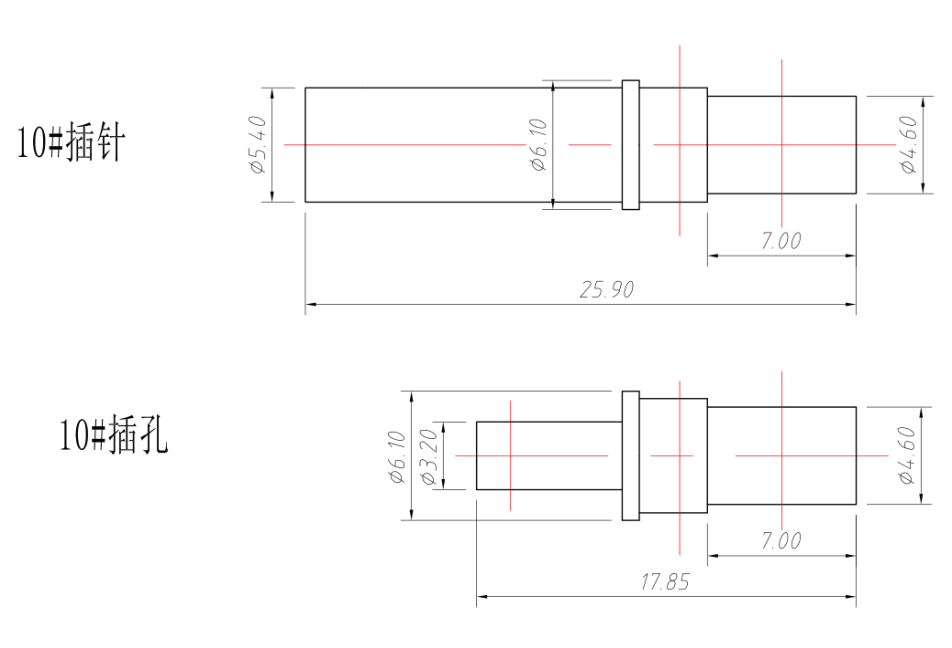 Crimping Instructions