JRready Y132-P Die Set

1. With guide pins to ensure the consistency of each die closure;
2. Hexagonal Crimp, die closure dimensions: 4.52mm and 5.41mm;
3. Match Tools: YJQ-W5 and YJQ-UDT5.
Brand: JRready

Standard: /

Model: Y132-P

Match Tools: YJQ-W5 YJQ-UDT5

Material: Mould steel

Crimped Shape: Hexagonal Crimp

Internal Number: Y132-P

Weight (g): 60

Dimensions (mm): 25.4*50.8*13.39

Y132-P die set is designed to crimp various sizes and types of ferrules, coaxial connectors, contacts, splices and terminal lugs to cables and wires.
---
Die Installation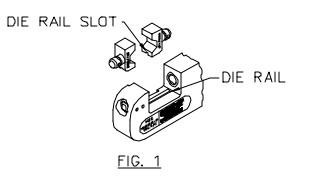 1. Align die rail slots in die halves with the rail in the crimp tool and push shank of dies into holes. Dies will snap into place.(See Figure 1)
2. Close tool handle to make sure dies are properly seated. The tool is now ready for use
Die Removal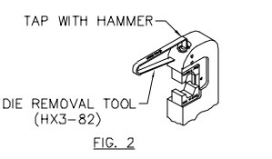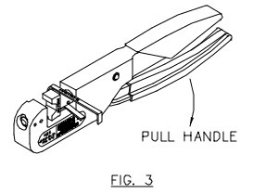 1. With the crimp tool handle open,place die removal tool against end hammer (See Figure 2). The die will be released from the front die holder.It can now be removed by hand
2. Close the crimp tool handle and slide the die removal tool between the die and tool body (See Figure 3). Pull handle open with a snap action. The die will be released and can then be removed by hand