JEERADY UH2-5 Universal Positioner

1. Designed according to MIL-C-22520/1-05;
2. It is suitable for the positioning of a small part of round contacts of MIL standard;
3. Adjusting screw and lock nut are respectively used in length adjustment and nut lock;
4. Match tools: YJQ-W2A (manual) YJQ-W2Q(pneumatic).
Brand: JEERADY

Standard: MIL-C-22520/1-05

Model: UH2-5

Match Tools: YJQ-W2A, YJQ-W2Q

Material: Aluminum

Dimension (mm): 37.85*37.85

Internal Number: P0301

Weight (g): 64




UH2-5 positioner designed according to MIL-C-22520/1-05. It is used to locate contacts horizontally and vertically between the indenters of the tools to ensure the accuracy and consistency of the crimp position. The height adjusting screw can be rotated until the contact is in the proper position for crimping. After the position is adjusted, lock the lock nut. Then insert the contact to complete the crimping.
---
Installation of Positioner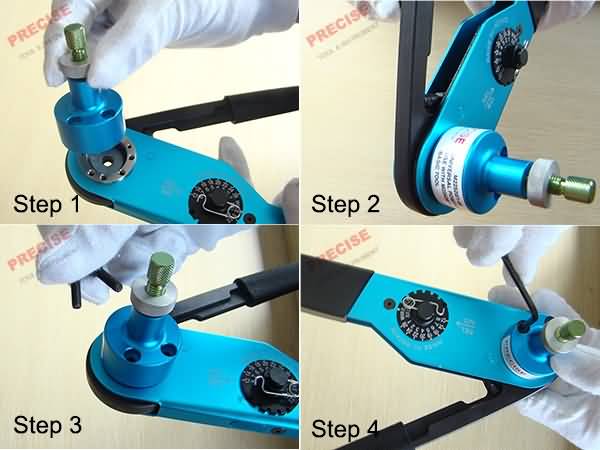 1. Keep the tool open and place the positioner in the tool.
2. Mount the positioner on the retaining ring
3. Connect the screw to the thread
4. Secure with an inner hexagon spanner