JRready JRDR570680 Removal Tool

1. Customer customization;
2. Applied to remove MIL series round contacts without any damages to the electric connectors;
3.The brace pipe has an ejector pin to facilitate the removal of contacts;
4. Small size, convenient to carry, good choice for outdoor using.
Brand: JRready

Standard: /

Model: JRDR570680

Connector Model: /

Material: Stainless steel

Dimension (mm): 122.5

Internal Number: A30

Weight (g): 41




The JRDR570680 removal tool is customer customization. The blue oxidation appearance makes it look concise and the containing ejector pin helps to remove the contacts easily.
---
The Principle of Removal Tool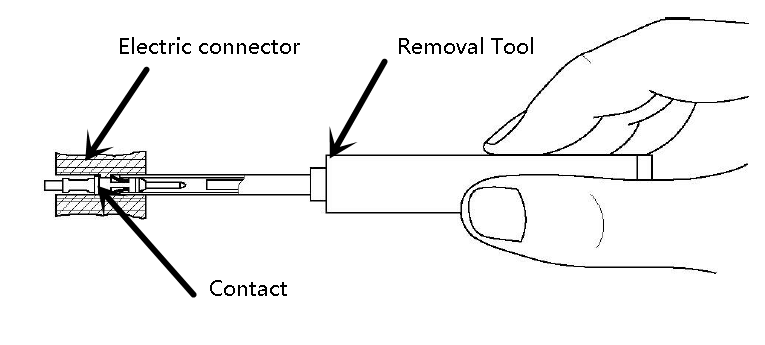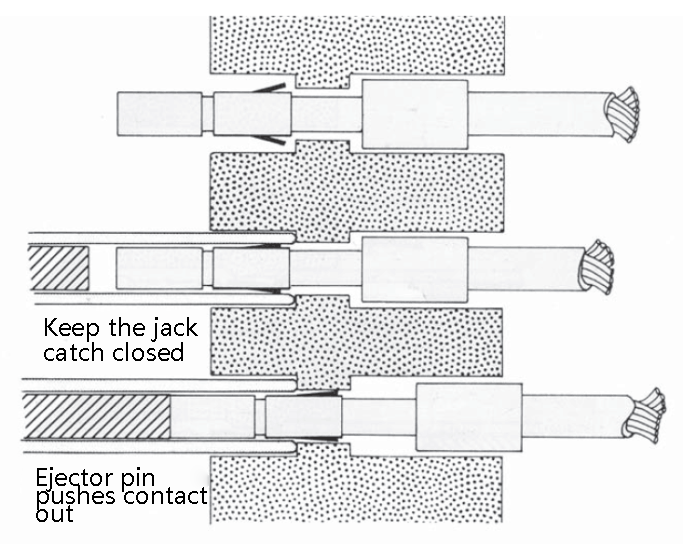 Removal Instruction
Step 1: Prepare the removal tool and find the contact to be taken out.
Step 2: Insert the removal tool into the electric connector until it reaches the bottom .
Step 3 : Push the contact out gently.
Step 4 : Remove the contact.