JRready SKQ-HT002 Sockets Necking-in Machine

1. Necking of sockets in electronic connectors;
2. PLC independent control, one-time terminal feeding, necking, blanking;
3. All pneumatic components use SMC brand to ensure high efficiency, stability and durability;
4. Human-machine control, touch screen color interface operation, easy parameter setting;
5. Replaceable mold. Different terminals correspond to different necking modules. Wide range of application.
Brand: JRready

Standard: Customized

Model: SKQ-HT002

Applied Range(mm): Max necking outer diameter 2.5

Power Supply: 220V/50Hz

Productivity (pcs/min): 10-12

Dimension (mm): 880L*650W

Weight (KG): About 90

Air Supply & Working Air Pressure (Bar): 5.5-8.3

Internal Number: EQ1






This sockets necking-in machine is used for necking terminals in aviation connectors. PLC automatic control, manual material-loading, mechanical necking, automatic blanking, one-time completion, simple and convenient.

Necking cylindrical double-slot socket for different sizes and shapes by replacing of the die set.
---
Working Principle:
This equipment is controlled by the PLC system. Cycle of action is completed by four cylinders, manual material-loading, fast necking, free blanking.
Large volume of the gas tank as well as the pressure regulating valve ensure the stable output of air pressure of necking module. And the digital-display pressure gauge monitors the air pressure.
When output pressure is unstable, the device alarms, so as to ensure the consistency of the terminal necking.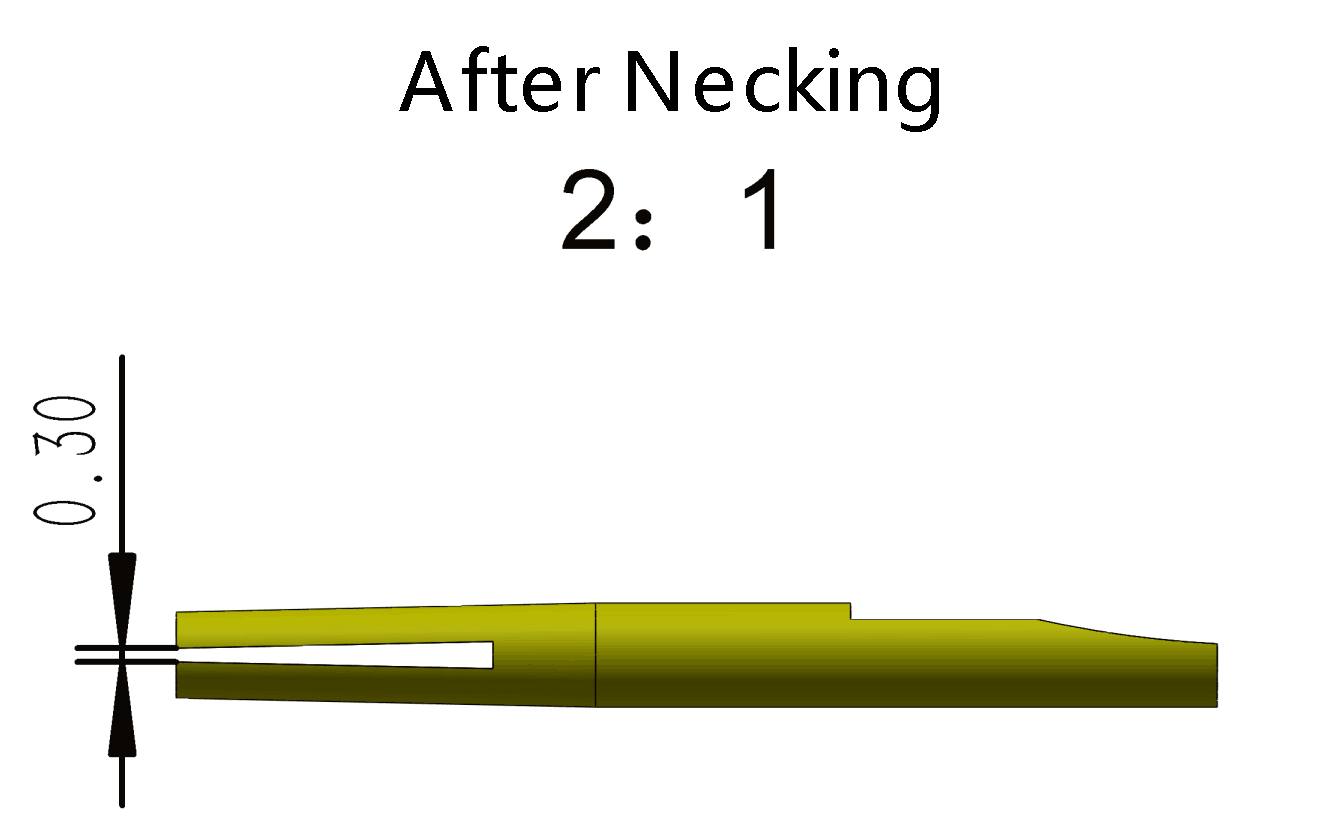 Testing Workshop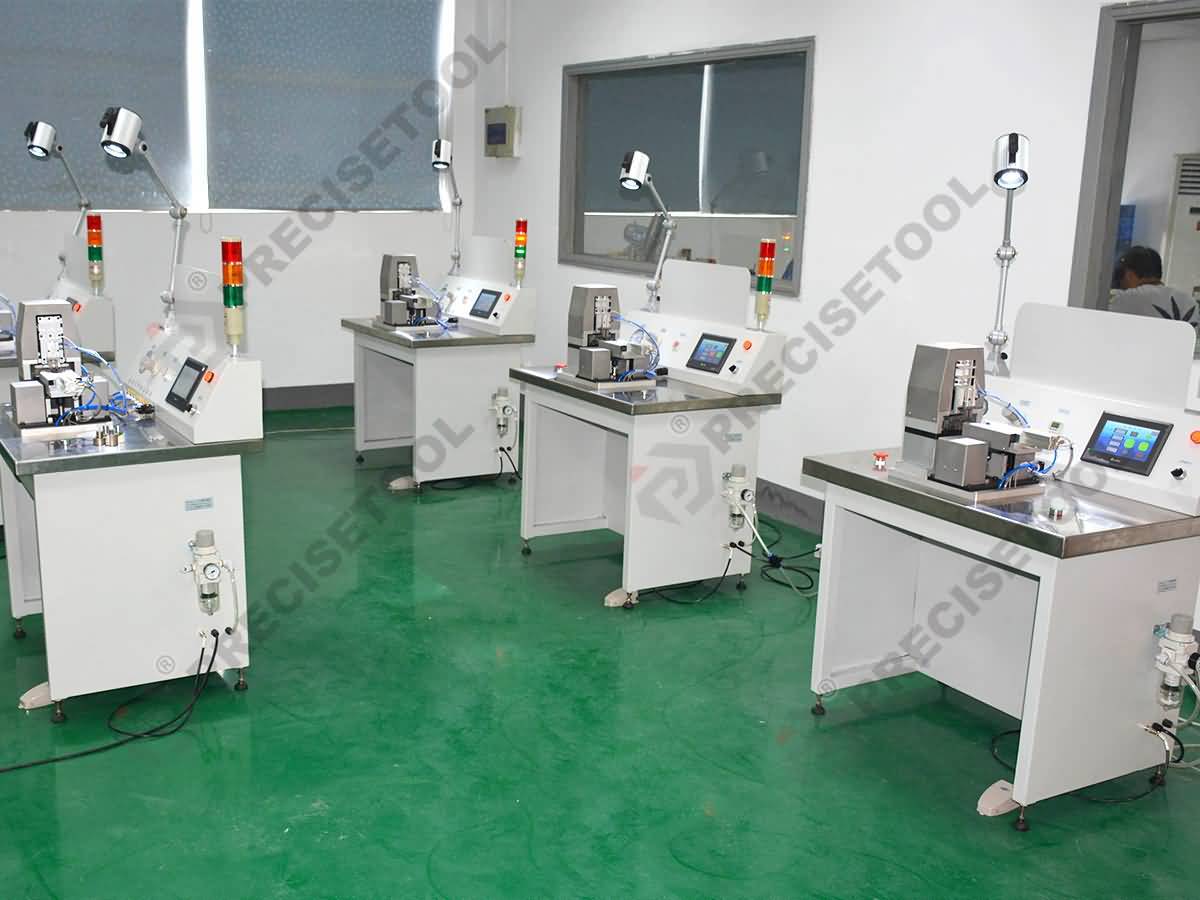 Applications