JRready TSCH80 New Four-Indent Hydraulic Crimp Equipment

1. Hydraulic-powered, designed for crimping large size wires in new energy fields. Max Wire Size: 120mm²;
2. PLC control, adjustable system output pressure and holding time, user-defined crimping parameter, convenient operation;
3. Removable & replaceable dies. Different dies can be customized to achieve different crimp shapes;
4. Efficient & energy saving& stable.
Brand: JRready

Standard: Customized

Model: TSCH80

Crimped Shape: Four-indent Eight-impression

Material: Mould Steel

Wire Sizes (AWG/mm²): 35-120mm2

Dimension (mm): 750*450*1100

Thru-hole Diameter (mm): Max Φ26.00

Productivity (pcs/min): 10

Output Pressure (Mpa): 0-14

Weight (KG): 200 (Empty Tank)




The newly designed TSCH80 hydraulic-powered four-Indent crimp machine is specially designed for crimping large size wires. It is used in crimping large sizes wires and contacts in electronic connectors.
---
Working Principle
This equipment is independently controlled by PLC, driven by a servo motor pump, resulting in high-pressure oil. The piping system applies force to the cylinder, pushing the lever to produce a stable output force to complete the crimping. The output pressure is controlled by the pressure sensor, which ensures the stability of the system and the consistency of crimping.
Working Process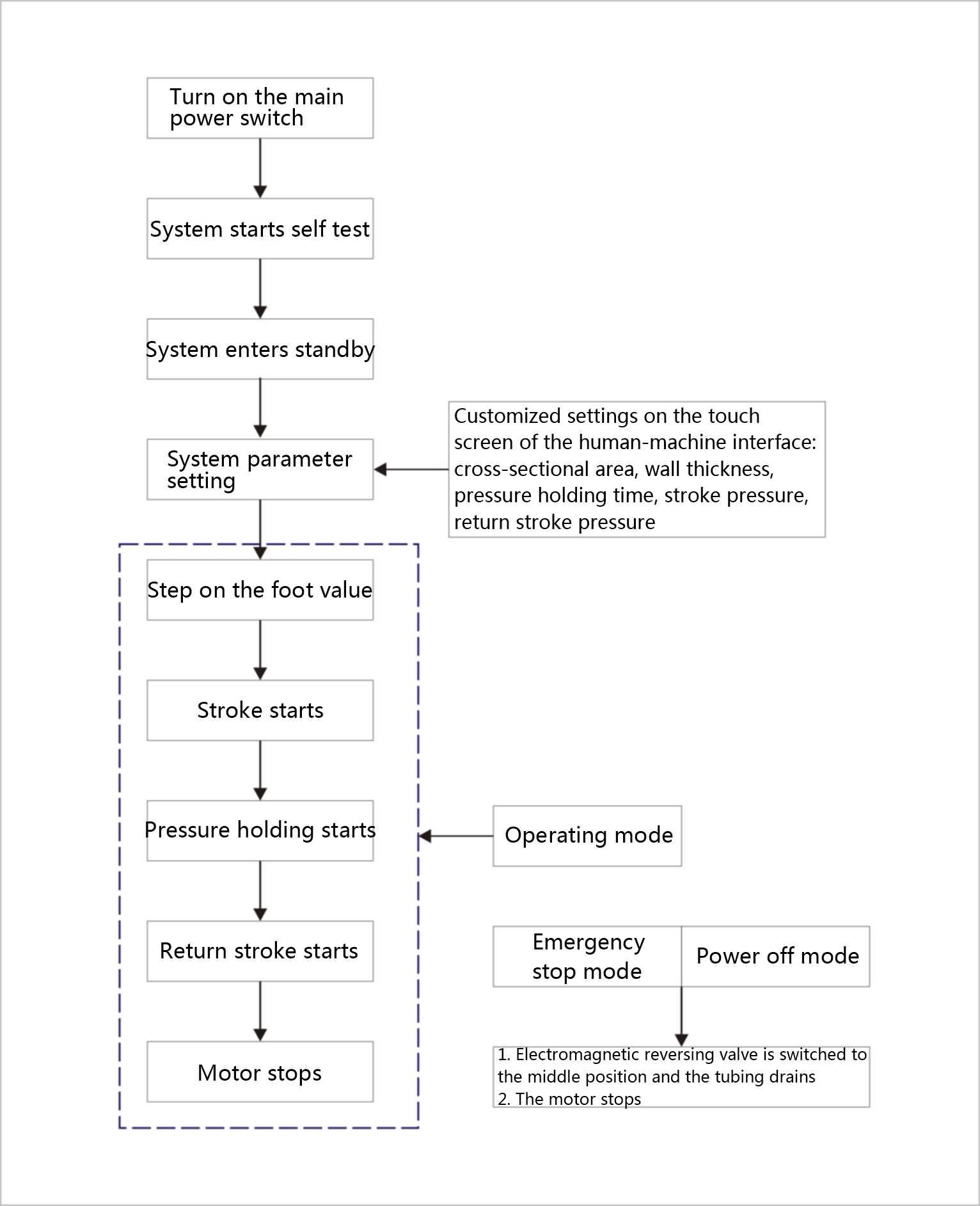 Applications
| | | | |
| --- | --- | --- | --- |
| 50mm2 Contacts | 70mm2 Contacts | 80mm2 Contacts | 120mm2 Contact Section |