JRready YJQ-H1Q Four-indent Pneumatic Crimp Tool

1. Suitable for crimping twist-pin and syringes in macro electronic connectors;
2. Custom-made according to customers' special requirements;
3. Adapts HD series lifting positioners.
Brand: JRready

Standard: /

Model:YJQ-H1Q

Crimped Shape: Four-indent Four-impression

Material: Mould Steel

Selector Numbers: 8

Pin Outer Diameter (mm): Φ0.9

Thru-hole Diameter(mm): Φ3.60

Productivity (pcs/min): 10-20

Dimensions (mm): 218.4*59.3*58.5

Weight (g): 1064

Air Supply & Working Air Pressure (Bar): 5.5-8.3

Internal Number: Q1001






YJQ-H1Q crimping tool is used to the crimping of the pin end and the pin body of twist pin, crimping of wires and pins as well as crimping of wires and sockets. The indenter impression length is 1.2mm, and the terminal crimped outer diameter is 0.90mm. This crimp tool can be fitted with different custom-made lifting positioners. The first piece of crimped sample should be subjected to the corresponding tensile test and electrical performance test. After the test is passed, mass production can be carried out.
---
Features
1. Material of Mould Steel (Good Durability & Good Anti-deformation & Good appearance & Anti-rust)
2. Four-indent Crimp Tool (more stable & more reliable)
3.8 Selector Numbers (Adjustable crimping ranges in different selector number, more convenient for wider applications)
Crimp Range
Selector

NO.

Intender Working Diameter mm/INCH

A(GO)

B(NO GO)

1

0.32/0.0126

0.38/0.0150

2

0.37/0.0146

0.43/0.0169

3

0.42/0.0165

0.48/0.0189

4

0.47/0.0185

0.53/0.0209

5

0.52/0.0205

0.58/0.0228

6

0.57/0.0224

0.63/0.0248

7

0.62/0.0244

0.68/0.0268

8

0.72/0.0283

0.78/0.0307
Crimp Principle
The crimping tool adopts curve propulsion mechanism, its applied force transfers through four curves in the head cavity of the right plier handle to the four indenters. The four intenders do the centripetal linear motion, which makes its front-end teeth crimp the contact to complete the crimping process. The cycle controlled precision ratchet assures the consistency of impression and the crimping quality of wires and contacts.
Picture of the whole set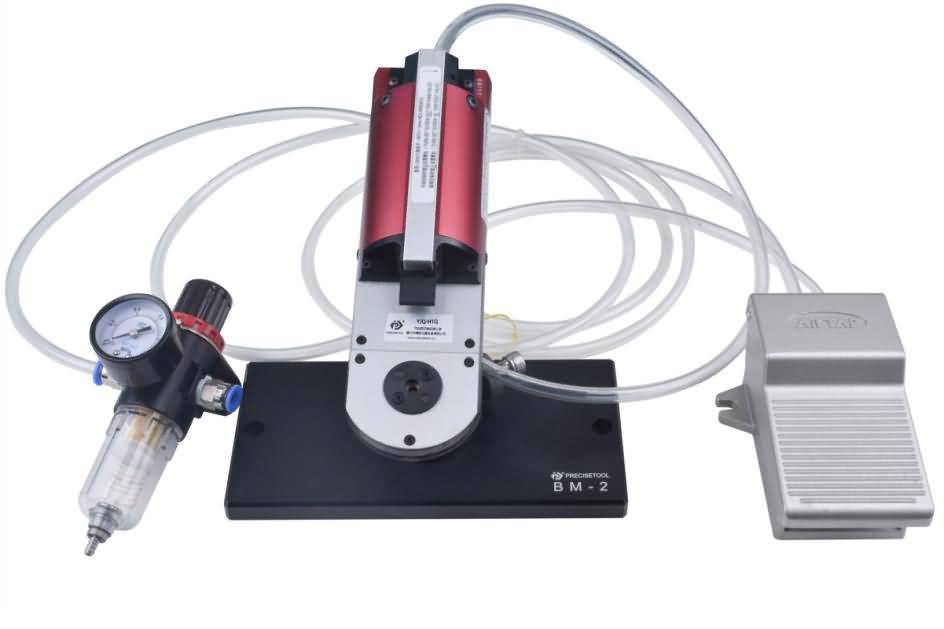 Installation of Positioner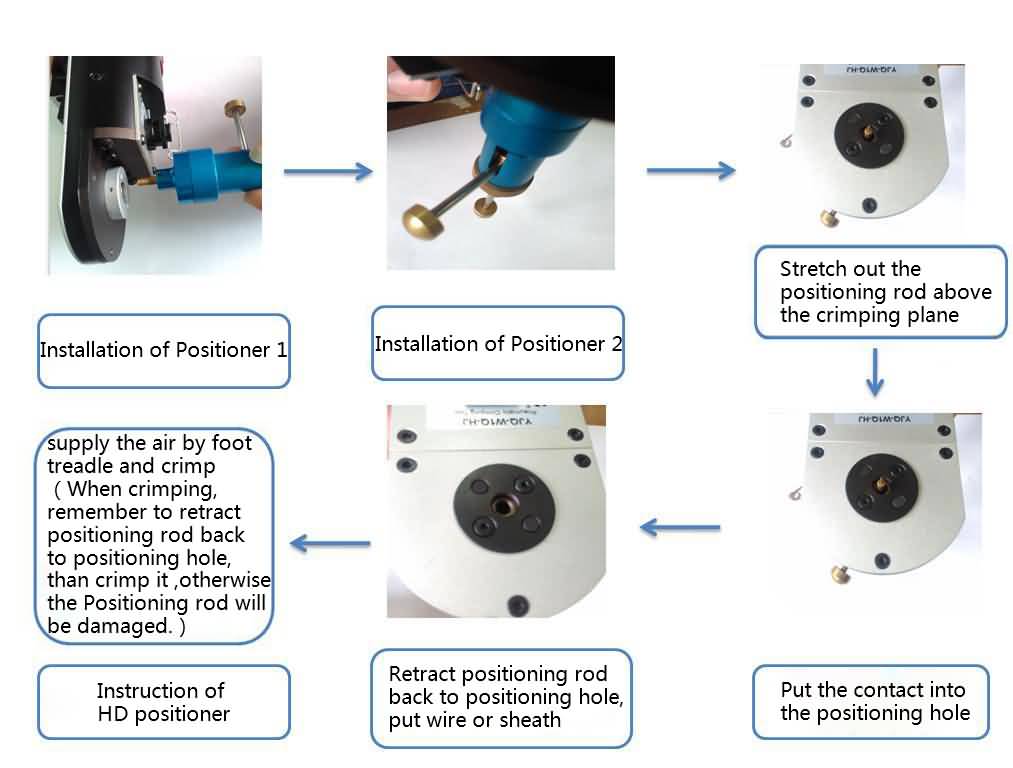 Applications
| | | |
| --- | --- | --- |
| Twist Pin Dimensional Drawings | Crimp Sample | L-type Twist Pin |