JRready KIT4040 (YJQ-H2Q-0.77&BM-2&PC-SUITE1) Crimp Tool Kit

1.KIT4040 Kit consists of YJQ-H2Q-0.77 (Pneumatic Crimp Tool), 86-37 (Positioner), BM-2 (Bench Mount), PC-SUITE1 kit;
2.Suitable for crimping pin and sheath,Crimp outside diameter is 1.55mm, Pin size is 0.77mm;
3.Equipped with a 86-37 vertically adjustable positioner;
4.Pin model: YF11-0000-08.1;
5.Sheath model: Y38-0000-06.2.
Brand: JRready

Standard: YJQ-H2Q-0.77&BM-2&PC-SUITE1

Weight (g):2881

Crimped Style: Four-indent Four-impression

Internal Number: KIT4040




YJQ-H2Q-0.77 four-indent pneumatic crimping tool is a customized crimp tool applied to the sheath crimping. The inner diameter of the pin is 0.77mm, the outer diameter of the sheath is 1.55mm. Four-impression crimping, circumferential distribution, impressions are in the same plane.

The 86-37 positioner is an universal positioner used to locate contacts horizontally and vertically between the indenters of the tools which ensures the accuracy and consistency of the crimping position. The height adjusting screw can be rotated until the contact is in the proper position for crimping. Suitable for different types of contacts.




This kit contains two kinds of control mode:

Figure1: Foot valve control mode

Figure2: Hand valve control mode

Using 1.54mm hex wrench




Unscrewing the setting screw when in manual control (Unscrewing 0-1mm above the reference plane, until manual control is recovered. Do not force the screw out to prevent the screw mechanism from damaging.)

Screwing in the setting screw when in the foot valve control (Screwing 1-2mm into the reference plane, until foot valve control is recovered. Do not force into the screw to prevent the screw mechanism from damaging.)
---
Features
1. Mould Steel (Durable,pressure resistance,No deformation,nice appearance and will not rust)
2. Four-indent pneumatic Crimp Tools (more stable & more reliable)
3. 8 Selector Number (Adjustable crimping ranges in different selector number, more convenient for wider applications)
Crimp Principle
The crimping tool adopts curve propulsion mechanism, its applied force transfers through four curves in the head cavity of the right plier handle to the four indenters. The four intenders do the centripetal linear motion, which makes its front-end teeth crimp the contact to complete the crimping process. The cycle controlled precision ratchet assures the consistency of impression and the crimping quality of wires and contacts.
Applications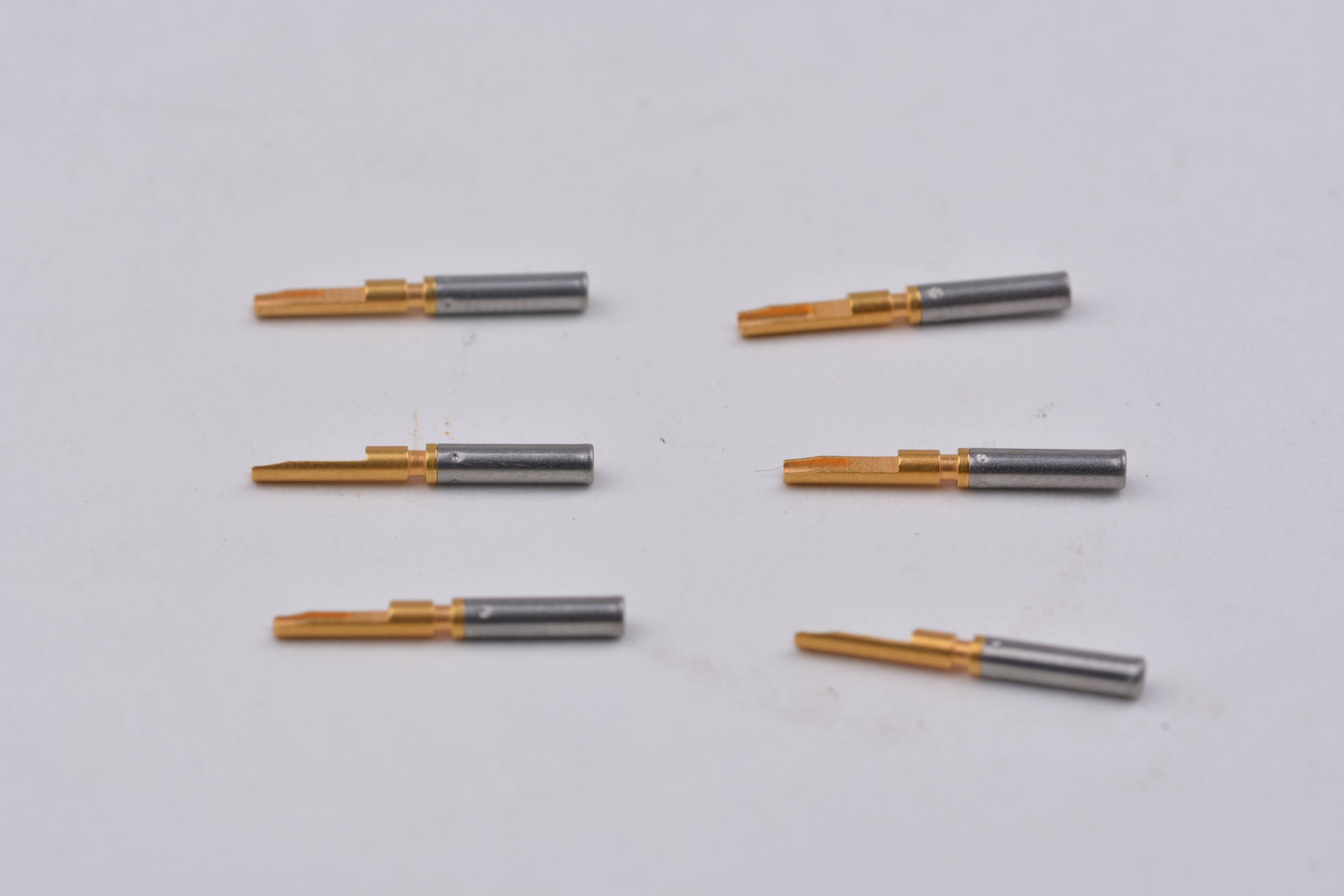 | | | | |
| --- | --- | --- | --- |
| Standard | Positioner Model | Sheath Outside Diameter(mm) | Pin Inner Diameter (mm) |
| YJQ-H2Q-0.77 | 86-37 series | Φ1.55 | φ0.77 |