JRready JRQM-02 Air Sealing Test Equipment

1. Air Sealing Testing of connectors;
2. PLC independent control, one-time product feeding, ventilation, pressure holding, blanking;
3. Human-machine control, touch screen color interface operation, easy parameter setting;
4. Replaceable mold. Different terminals correspond to different necking modules. Wide range of application.
Brand: JRready

Standard: Customized

Model: JRQM-02

Applied Range (mm): Max connector outer diameter 4.0 

Power Supply: AC220V/50Hz

Productivity (pcs/min): 30-50

Dimension (mm): 2000L*800W

Weight (KG): About 500

Air Supply & Working Air Pressure (Bar): 5.5-8.3

Internal Number: EQ3

Connector Test Air Pressure (MPa): 0.2-0.6




This is an air sealing test equipment used for electrical connectors. The equipment contains four stations and each operates independently.

It can be applied to connectors with different sizes and shapes by changing the sealing rubber and the mold.
---
Features
Operation Control Mode: Four stations. PLC control realizes independently operation of  each station;
Air Source Control Mode: Use SMC precision pressure regulator. Adjustable pressure detection. Adjustment range: 0.2 ~ 0.6MPa. Set the pressure holding time according to the process requirements. Time adjustment range: 0 ~ 60min;
Human-computer Interaction Mode: Touch-type display which can directly set parameters and time, easy to operate. It has counting function that can directly observe the timing of each station.
Safeguard Mode: Independent station acrylic cover, alarm emergency stop function
Working Process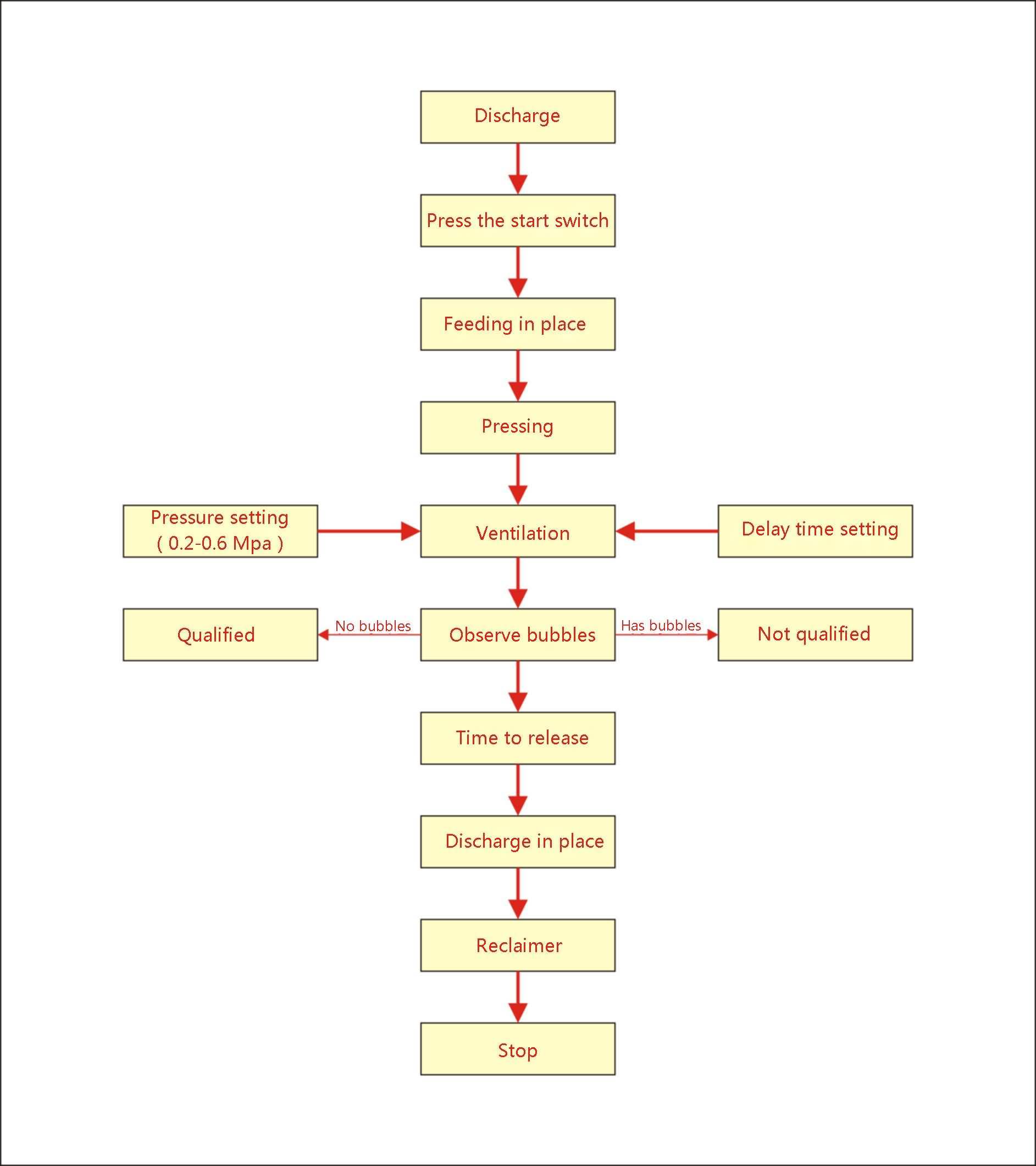 Applications